"We will show them Our signs in the universe, and in their own selves, until it becomes manifest to them that this (the Qur'an) is the truth." (Fussilat 41:53)
Reflection
It's an audio journal this week but I'll be back to writing the reflections next week In sha Allah. 
"You can't see God but the signs of a creator are all around you."
Articles
Yaqeen Institute: Your Lord Has Not Forsaken You – Addressing the Impact of Trauma on Faith
Podcasts
Qalam Podcast: Heartwork Surah Maryam Part 9
I Said What I Said: The New Year New Me Episode
Techish: Two Founders Or One? Soulja boy, Fyre Festival, Woke Brands & New Slack Logo
Book of Zu: Keep That Same Energy
Books
The Other Wes Moore by Wes Moore
Dark Days by James Baldwin 
Growth Hacker Marketing by Ryan Holiday 
Alchemy of Happiness by Al-Ghazali 
Soulful Stories compiled by Maria Mahat
Video Of The Week
Quote of The Week
"God is not expecting perfection from me but He does appreciate progress." – Nathan Zed
Excited About…
Going to a couple of events this week that I'm really excited about! Check out the links below in case some of them interest you In sha Allah.
Be Kind To Your Mind Spiritual Wellbeing workshops
Can Islam and Humanism be reconciled? The future of faith in Britain by The City Circle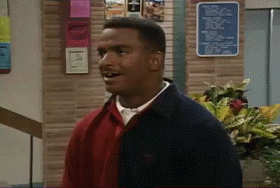 I pray that you benefited from this post and I would love to hear your thoughts on the topic! What is your Friday Favourite reflection, book or podcast recommendation? 
If you've benefitted from this post don't forget to like and share it with friends and family. Subscribe via email for exclusive myrihla content and new post notifications.