Kicking off the spotlight segment with a showcase of Khadija Abdelhamid and the networking platform she has created for young people. Khadija has an incredibly inspiring personal story which fuels her passion for youth engagement, social change and mental health. Her mental health story on Muslim Vibe is a must read! Below is just a snippet from her bio,
Khadija is an inspiration to young people from all walks of life, she left secondary school with one GCSE and college with no A-levels but graduated from The University of Westminster with a 2:1 degree in 2016. She was recognised as a Young Leader and Youth Ambassador by the Metro Newspaper in 2012, working at an international level with other youth leaders from around the world campaigning against crime and bringing awareness via the internet and social media to the issues that affect young people in communities in articles, face to face community work and youth summits. In 2013, Khadija was chosen as part of Microsoft's Programme Innovate for Good.
Part of Khadija's work involves organising networking events for young people, and the latest one will be held this Friday (May 19th) from 5 pm to 9 pm.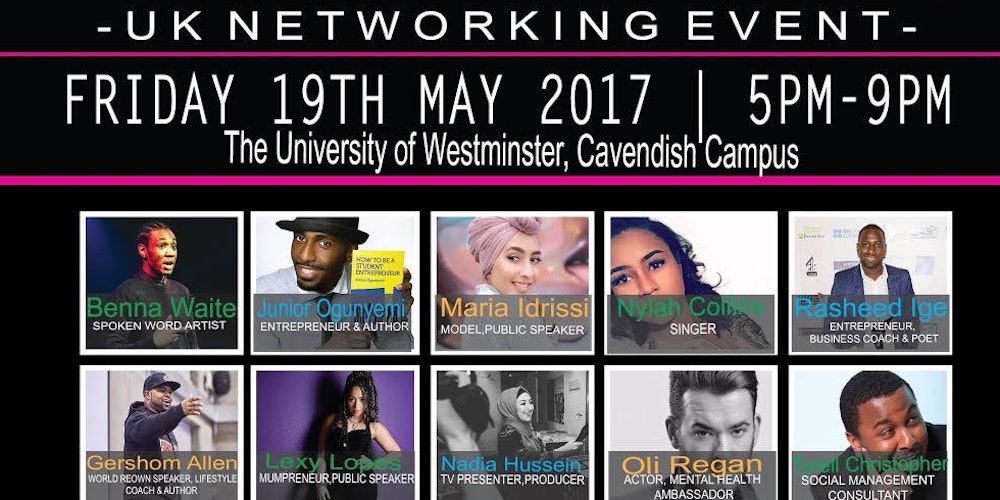 Speakers for the event include Mariah Idrissi, Nadia Hussein, Rasheed Ige and many more so you definitely don't want to miss out. You can buy tickets/ find out more information about the event using the Eventbrite link below. Myself and The Millenial Muslim will be at the event In sha Allah.
https://www.eventbrite.co.uk/e/speak-now-or-forever-hold-your-dreams-tickets-33041871126
Lastly, you can follow Khadija on her social media sites below:
@KhadijaInspire
@khadija_abdelhamid